My friends have been telling me to start a blog for years and I am finally getting around to it!  Here I plan to share my favorite recipes, local restaurants I love, travel ideas, fashion and beauty tips and more.  For my inaugural post, I'm going to share my first attempt at grilling lamb and also grilling using my new Le Creuset grill pan to make yogurt marinated lamb kebabs and tzatziki.  I was so excited to try this recipe from Ina Garten because Greek food has a special place in my heart (and stomach) since my husband and I went to Greece for our honeymoon (more on that later) and fell in love with the food there.
Yogurt Marinated Lamb Kebabs
Ingredients
1 pound greek yogurt
1/4 cup olive oil, plus more for brushing kebabs
1 teaspoon lemon zest
1/4 cup freshly squeezed lemon juice (2 lemons)
5 tablespoons fresh whole rosemary leaves, chopped
1 teaspoon kosher salt
1/2 teaspoon freshly ground black pepper
2 pounds top round lamb
1 red onion
1 red bell pepper
Directions
Combine the yogurt, olive oil, lemon zest and juice, rosemary, salt, and pepper in a large, non-reactive bowl. Cut the lamb in 1 1/2-inch cubes (or if you buy the lamb from Whole Foods like I did, the butcher can cut the lamb into cubes for you so I took full advantage of that) and add it to the yogurt, making sure it is covered with the marinade. Cover the mixture plastic wrap and refrigerate overnight.
Chop the red onion and red pepper into 1-2 inch pieces and arrange them on a bamboo skewer alternating with the marinated lamb cubes.  Ideally I would grill the kebabs on a charcoal grill, but it was really cold today and my husband who usually operates the grill is sick with a cold, so I decided to give my Le Creuset grill pan a try.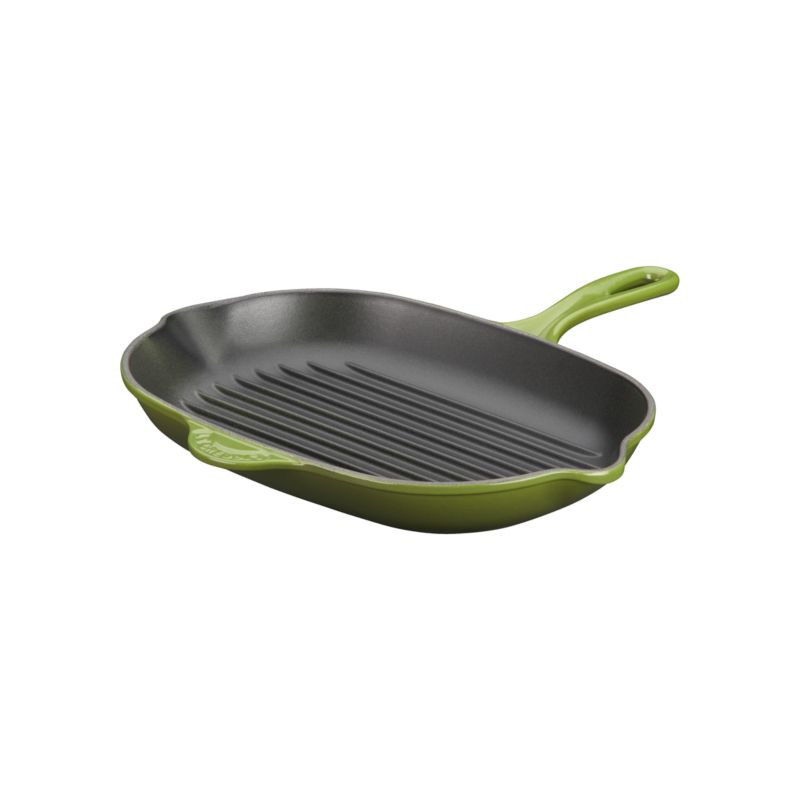 Spray a layer of Pam on the grill pan and heat the grill pan on high heat until it starts to smoke.  While you're waiting for the grill pan to heat up, brush the kebabs with olive oil.  When the grill pan is hot, place the kebabs on the pan and cook for 10-15 minutes turning the kebabs so that the meat cooks evenly.
Source:  Adapted from Ina Garten
Tzatziki
14 ounces Greek yogurt (I used Fage Total)
1 hothouse cucumber, unpeeled and seeded
1/4 cup sour cream
2 tablespoons freshly squeezed lemon juice
1 tablespoon white wine vinegar
1 tablespoon minced fresh dill
1 1/2 teaspoons minced garlic
2 teaspoons kosher salt
1/2 teaspoon freshly ground black pepper
Place the yogurt in a medium bowl. Grate the cucumber on a box grater.  Strain the grated cucumber using a fine mesh strainer and push down with your hand to remove some of the liquid.   Add it to the yogurt along with the sour cream, lemon juice, vinegar, dill, garlic, salt and pepper and stir.  Serve with lamb kebabs and pita.  Enjoy!
Source:  Adapted from Ina Garten